This show, which is a collaboration between London's National Gallery and its Berlin equivalent, the Gemäldegalerie, finally opened in the German Capital last Saturday, is nothing short of a triumph!
For the two museums to cooperate and curate the exhibition together had partly to do with the fact that both museums have one of world's largest collections of paintings by Andrea Mantegna and his brother-in-law, Giovanni Bellini. All – all! – it took, was to get some other notable institutions like New York's Met, Washington's National Gallery, the Louvre, not to mention the Queen herself, to temporarily part with their treasures, and some of these are the icing on this first-class Renaissance cake, among them "The Feast of the Gods" (lent by Washington) or "The Triumph of Ceasar" (lent by The Queen).
The insurance on these masterpieces alone must have been high enough to make anyone's head spin! And too high, surely, to be carried by one museum alone.
The exhibition aptly highlights the rivalry between the these two giants, but also how they influenced each other and more often than not, painted the same subject-matter, each interpreting it in their own way. And so the exhibition uses these subject-matters – such as "Virgin and Child" or "Landscapes" – and juxtaposes Bellini's and Mantegna's versions of these, allowing for a direct comparison.
Presentation, space and lighting are world-class and the same goes for the background information provided. The exhibition can safely be regarded as a, if not the, highlight in this year's Berlin cultural landscape. A must-see!
The exhibition runs from March 1 until June 30 2019, Gemälde Galerie/ Berlin, Cultural Forum at Potsdamer Strasse, admission: 14EUR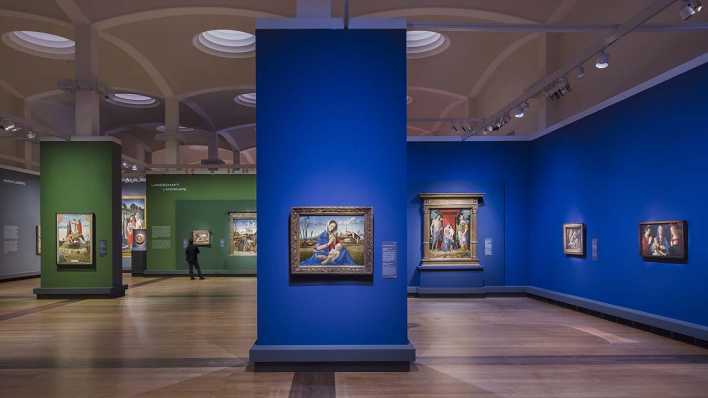 Image: Inforadio