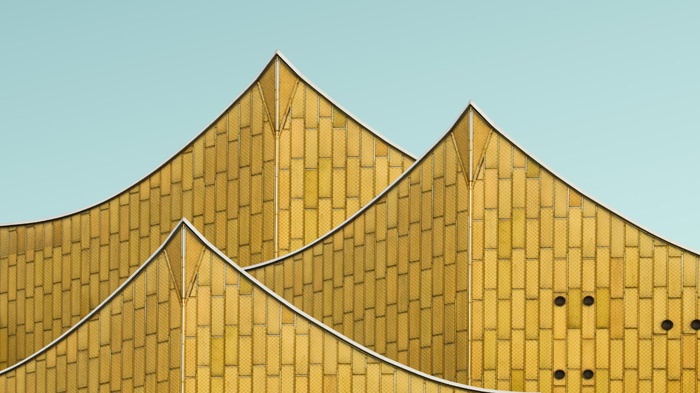 A Tour through Berlin's Cultural Forum
For those notoriously frosty, grey, Berlin winter days, why not embark on a guided tour through Berlin's Cultural Forum?
For a large part this tour takes place inside and is aimed at insiders for – sadly – only few visitors to Berlin know about the treasures waiting to be discovered at Berlin's Cultural Forum, among them paintings by Caravaggio, Titian, Rembrandt, and Vermeer, as well as original haute couture gowns by Schiaparelli, Madame Grès, or some designed by Yves Saint Laurent while starting out at Christian Dior as a young man. But these are just a few of the many gems hiding in buildings that were built in the former West-Berlin as an answer to Museum-Island which, after the city's division, was located in the city's East.
Though the artworks and collections are on a par with what you get to see at the, say, Metropolitan Museum of Art or the Louvre, the architecture, sadly, isn't. Therefore, few, if any, of the occasional visitors to Berlin know about these museums whose location in the former Tiergarten quarter and history are almost as fascinating as what's hiding behind their walls.
So, whilst in Berlin – why not embark on an exciting tour through this part of town, which includes a detailed explanation of the area and its rich history, the buildings, followed by an extended visit to two museums?
Book online now!
The Tour
The tour starts at Potsdamer Platz, from where we'll wind our way through what used to be one of Berlin's chicest neighbourhoods, the 'Tiergarten Viertel'. Notables like James Simon or the Liebermanns had their mansions here. The history of the district,along with that of its residents, will be explained to you in detail. That also goes for the fact, that one of the mansions eventually became the location from which the infamous "Aktion T4" was carried out by the Nazis. Next follows a visit of the Gemäldegalerie, whose origins and emergence as one of the world's foremost collections for 15th/ 16th/ and 17th century Dutch/ Flemish/ Italian and German art – not to mention a uniquely fabulous collection of paintings by Thomas Gainsborough – will also be elaborated upon. After carefully studying some prime examples of masterpieces by Vermeer, Caravaggio, Dürer, and Canaletto plus a few others (time permitting), we'll move over the the Museum of Decorative Arts, where we're awaited by an outstanding collection of Haute Couture dresses, 20th century furniture classics as well as some rare examples of Spanish furniture craftsmanship of the Renaissance and Baroque era.
Meeting point - Duration - Costs
Meeting point: Outside film museum (Potsdamer Straße 2, 10785 Berlin)
Finish: Museum of decorative arts
Duration 3 hours
Price: 165€